A better use of your resources.
If you use volunteers, staff, or you manage the resale items yourself, chances are most of the hours put into reselling your books revolve around sorting, pricing, storing, and organizing books getting prepared for the big community sale or for the book store or book rack. With the bookrecycler.org system, books are first scanned in with the barcode scanner. All books that are flagged as having a buyer waiting and a price quote go into the bookrecycler.org collection (if you indeed choose to sell them through bookrecycler). These books don't need cleaned. They don't need to be priced. They don't need to be sorted by category or organized in any way. They don't need to take up valuable storage space waiting for the monthly or annual sale. They simply go into the box to be shipped to bookrecycler.org's main facility.
Have you tried selling on the Internet, or have you considered it, but the necessary commitments of time, technology, and expertise are too great to handle well? BookRecycler.org's service combines convenience with increased revenue.
If 5 - 7% of your used book inventory goes through bookrecycler.org, your setup and teardown process for the big community sale is reduced by 5 - 7%. You spread out hours for volunteers, staff, or yourself over the course of the whole year, instead of having to concentrate it all around the big sale.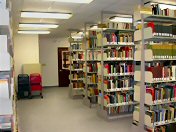 More revenue for your organization.
Not only do you cut out the pricing process for books that you sell through bookrecycler.org (as mentioned above) but you cut out "blanket pricing" which undervalues a good portion of the books in your inventory. No matter how knowledgeable a book person pricing books may be, no one can keep straight the 2 million plus titles in print that regularly go up and down in value with time. The bookrecycler.org database, stored on the scanner you will use, has a to-the-penny price quote which reflects its actual used value.
Revenue on books sold through BookRecycler.org may be multiples above the price you would get from the traffic at your sale or store.


Regular revenue for your organization.
Revenue no longer has to revolve around a large sale or book store being open 20-40 hours per week.
Your organization can receive regular income throughout the year through its sales generated by BookRecycler.org.
Every week books are sent to BookRecycler.org's facility, your organization will receive a detailed statement via email listing every book you've shipped. Following that, a check will be mailed for that week's total amount for all books quoted and shipped.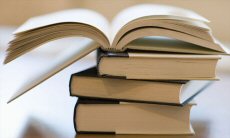 A better distribution of used books.
The potential traffic to your location is limited mostly by the physical proximity of potential book shoppers. The market reached by BookRecycler.org's facility covers the entire United States and about a dozen other countries. Buyers search on-line for the exact book they desire.

Our database connects your titles with a global marketplace making it possible for you to sell a title like "Using Pesticides. A Complete Guide to Safe, Effective Spraying" to that one person who wants it at that particular moment.
Otherwise, this title would probably end up on the closeout rack or in the $3 bag sale during the final hours of the sale. And keep in mind that your organization will still have 93 - 95% of your regular inventory, after your sales through BookRecycler.org, to continue providing a service to your community through the book store and/or community sale.